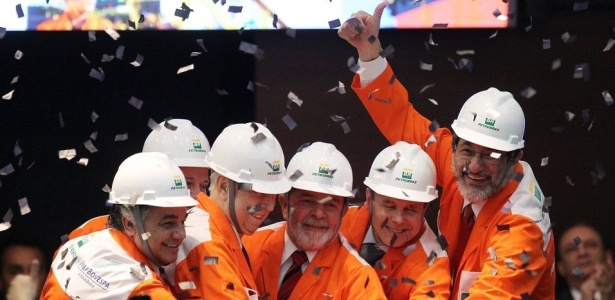 CONTRAPESOS: CUATRO BREVE NOTAS
"... the real value of the risk..." — Adam Smith
AM |
@agumack
[1]
Brasil
. El Bovespa anuncia nuevos contratos de futuros sobre tasas de interés de corto plazo: "... o contrato futuro de Cupom Cambial Baseado em Operações Compromissadas de Um Dia, o contrato de Swap Cambial com Ajuste Periódico Baseado em Operações Compromissadas de Um Dia (SCS) e a operação estruturada de Forward Rate Agreement de Cupom Cambial Baseado em Operações Compromissadas de Um Dia". ¿Qué está pasando? Dos cosas. Primero: desde la inclusión del Banco Central do Brasil en las operaciones de swap de la Fed (octubre de 2008), Brasil es y será un país de moneda firme — ergo, necesita sí o sí bajar el costo del capital. (Los contratos de futuros permiten a los bancos cubrirse ante el riesgo de movimientos inesperados en el costo del fondeo). Segundo: note que la propia idea de
contrato
exige un marco mínimo de legalidad, y esto es en sí mismo una señal extra desde el punto de vista del costo del capital. Brillante.
(*) "BM&FBOVESPA amplia família de derivativos de taxas de juros", 6 de mayo de 2013.
____________
[2]
China
. Hay cada vez más noticias sobre protestas de ciudadanos por la degradación ambiental en China. "Do not turn our home into hell", dicen pancartas de protesta por la instalación de una fábrica de paraxileno en Anning. El
Financial Times
de hoy dedica su página central al problema de la escasez de agua potable: "Even in places that have water, it is so polluted that you might not be able to use it". El 39% del agua de los grandes ríos no está en condiciones de ser tocada por humanos. Las políticas semi-dirigistas financiadas con crédito bancario están llegando al límite — ahora afectan directamente la seguridad
física
de los ciudadanos.
(*) Leslie Hook: "High and dry", Financial Times, 15 de mayo de 2013.
____________
[3]
JPMorgan
. Un fondo de pensión australiano sale a defender el principio de separación de poderes en JPMorgan: anuncia que votará a favor de separar el rol de CEO y de presidente del directorio. (La reunión de accionistas es el 21 de mayo). El argumento: mejoras en
risk management
. "We think there is a very strong argument for splitting the roles of CEO and Chairman, failing to do so constitutes a serious inadequacy in the banks governance, and the risks that poses for investors are gratuitous and unacceptable ... Open, transparent, representative governance is not only overdue but essential for improved risk management within the bank". Tanto en la macro como en la micro, separación de poderes es sinónimo de menor costo del capital.
[4]
Rusia
. La bolsa de Moscú opera a 4.9 x las ganancias, vs. cerca de 19 x en New York. Es el descuento por gobernanza. "Russia is still at the bottom of many transparency and corruption indices. Russian blue chips companies are therefore valued at 30-50% less than their foreign peer group. Rightly, the need for democratic reforms and the protection of foreign property in Russia are mentioned frequently. Deficits in these areas deter foreign investors and make the country seem like a risky investment. The relatively high capital flight which reached $80 billion last year is a sign that not only foreigners but also Russian investors have some fear of the
Putin system
" (*). Y ahora Putin arma un escándalo de propaganda con supuestos espías estadounidenses. Brillante el tipo. ¿Contrapesos y costo del capital,
anyone
?
______________