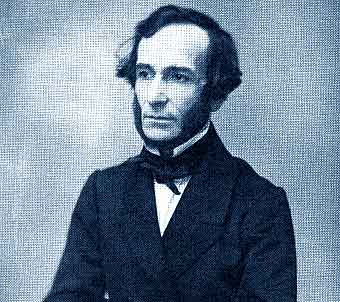 AM |
@agumack
"Checks and balances are our only security" —
John Adams
[1]
Lucas Llach y Nisman
. "No sé qué decir de Nisman. Paso a Suiza." Así empieza Lucas la última entrada de su blog (*). Es algo notable. Lucas maneja muy bien los modelos macro más utilizados en economías 'avanzadas'. Muchos de estos modelos son seguramente muy interesantes. Pero el procedimiento del autor de
La Ciencia Maldita
ilustra algo que vengo sosteniendo desde hace tiempo: la Argentina no tiene cabida en modelos que dan por sentada la seguridad de la vida, la libertad y las posesiones. Por eso Lucas pasa rápidamente a Suiza, donde se siente más cómodo con su análisis. Ahí sí sirven esos modelos. De hecho, Suiza es uno de los países-top en materia de contrapesos institucionales [
ver
]. El caso Nisman, en cambio, ilustra la ausencia de imperio de la ley en la Argentina. ¡Otra que los modelos de Harvard!
(*) Lucas Llach: "Suiza = Churchill + Cavallo", La Ciencia Maldita, 19 de enero de 2015.
___________
[2]
BCE
. Eficacia, imperio de la ley y rendición de cuentas: son los tres grandes criterios de la separación de poderes (W. B. Gwyn.
The Meaning of the Separation of Powers
. New Orleans: Tulane University Press, 1965). Pedro Cruz Villaron, abogado general de la Corte de Justicia Europea, acaba de afirmar el principio de eficacia para justificar la independencia del
Banco Central Europeo
: "The courts, when reviewing the ECB's activity must therefore avoid the risk of supplanting the bank, by venturing into highly technical terrain in which it is necessary to have an expertise and experience which, according to the treaties, devolves solely upon the ECB" (*). ¿Independencia del banco central, anyone?
(*) Matthew Dalton: "ECB clears hurdle to buy Eurozone debt", Wall Street Journal, 15 de enero de 2015.
___________
[3]
Alberdi & la seguridad
. Cada vez que voy a Buenos Aires doy una mirada a mis libros 'porteños'; uno de ellos es la gran biografía de Juan Bautista Alberdi por Jorge Maier (*). Te dejo con este pasaje sobre la seguridad: "Alberdi le encargó a García, ya en viaje a los Estados Unidos, que averiguara 'como se hace en ese país para asegurar a cada uno de sus habitantes, la seguridad de su vida, la de su persona, la de sus bienes, la de su industria, el libre uso de su libertad para trabajar, adquirir, poseer, gastar y disponer de lo suyo' [...]
Debía examinar particularmente el funcionamiento de la justicia, la independencia completa de los jueces frente al gobierno, condición esencial para preservar los derechos individuales
y de la libertad de prensa, otra condición de la buena administración de un país". No hay seguridad sin contrapesos institucionales, amigos.
(*) Jorge M. Maier. Alberdi y su tiempo. Buenos Aires: Eudeba, 1963, p. 635.
___________