AM |
@agumack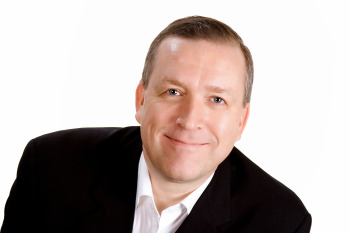 "Checks and balances are our only security" — John Adams
[1]
Thomas Barnett
. Siempre vale la pena ver/leer al 'loco' Thomas M.P. Barnett, el autor de
The Pentagon's New Map.
En este video, argumenta que estamos viviendo la etapa más próspera y pacífica en la historia de la humanidad (*). La globalización no es una vil conspiración estadounidense, sino el desarrollo lógico de la conectividad, en un marco de seguridad fuertemente influenciado por EEUU. Ya no hay guerras entre Estados; el conflicto está (y estará)
dentro
de los países gobernados de manera despótica. La urbanización, liderada por el oeste de China y por África, será la principal fuente de paz y prosperidad; los países ricos envejecen y necesitarán a los pobres de los países jóvenes; los que crecen necesitarán agua y alimentos de otras partes del mundo; el
fracking
desestabilizará a las tiranías de Oriente-Medio; las mujeres serán revolucionarias en los países pobres; el equilibrio nuclear garantizará la paz; habrá cada vez más democracias. Barnett concluye: "The future of this world is not hate and conflict, but love and caring". ¡Me encanta la globalización!
(*) International Conference: The New World Order [VIDEO], especialmente de 48:00 a 1:15; The Pentagon's New Map [ver].
_____________
[2]
Willem Buiter & la independencia del banco central.
Willem Buiter, economista-jefe de Citi (y ex-profesor mío en Alemania), disparara contra la idea de un banco central independiente, que considera un
mythos
(*). (Buiter y Kicillof,
strange bedfellows
). Buiter critica con dureza al Banco Central Europeo (ECB), que ve como demasiado poderoso, por meterse en temas que no deberían ser de su competencia, como la supervisión del sistema bancario. Esto es cierto. Pero las instituciones no se desarrollan como en un libro de texto; históricamente son (con mucha suerte) un
second-best
que sucesivas crisis obligan a reformar. Es bastante obvio que el ECB está llenando el vacío de poder ejecutivo que aqueja a la Unión Europea. Así las cosas, la verdadera pregunta es: ¿Cómo estaría la eurozona sin el ECB? Un poder ejecutivo unipersonal y fuerte, decía Adams, es un elemento clave del equilibrio político: "The worst evil that can happen in any government is a divided executive" [
ver
].
(*) Willem Buiter: "Central Banks: powerful, political, and unaccountable?", Center for Economic Policy Research, octubre de 2014. El ensayo contiene una extensa bibliografía. Llegué a este texto a través de un link en Philippe Legrain: "The ECB Needs To Know its Place", Foreign Policy, 22 de abril de 2015.
_______________
[3]
El "Documento 9"
. El semi-secreto
Documento 9
es un texto del Partido Comunista chino sobre las 'peligrosas' ideas occidentales:
Issued by the Communist Party leadership in April 2013, Document No. 9 exhorts cadres to fight a life-or-death struggle against seven "false ideological trends" that imperil Party rule. These include: "Western constitutional democracy"; the belief that "freedom, democracy and human rights are universal and eternal" values; "neoliberalism" in economic policy; "the West's idea of journalism"; and "rejecting the accepted conclusions on historical events" such as the 1989 Tiananmen massacre (*).
Mientras más se enfríe la economía, mayor será la relevancia del debate sobre la
trampa del ingreso medio
(
1
,
2
).
(*) "Beijing's Secret Memo", The Wall Street Journal, 23 de abril de 2015.
______________