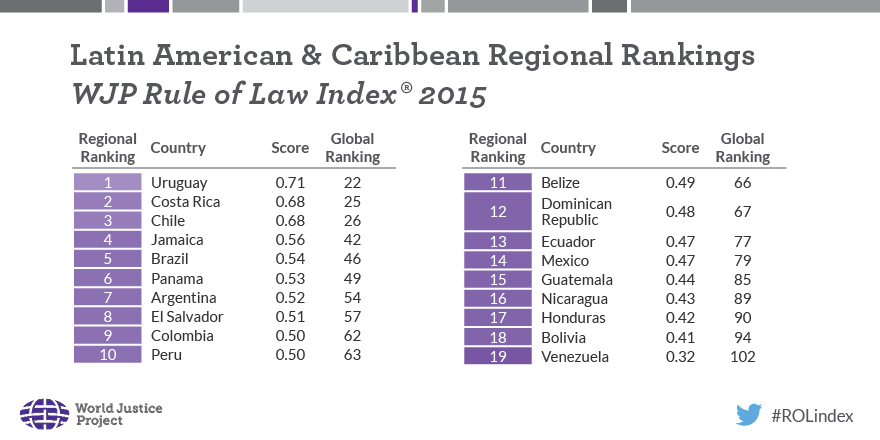 AM |
@agumack
"Checks and balances are our only security" — John Adams
[1]
De hiperinflación a deflación
. Zimbabwe pasa de la hiper-inflación a la ... deflación. En 2008 el Reserve Bank of Zimbabwe llegó a imprimir un billete de cien
trillion dollars
. Un huevo de gallina llegó a costar mil millones de dólares (*). Pero ahora, tras la dolarización forzosa, la apreciación universal del
greenback
lleva al país a la deflación (IPC 2015: -2%). El proceso es así: (1) la mano de obra se encarece, pero el descalabro institucional mantiene elevadísimo el costo del capital; (2) se deteriora la competitividad, aumentan las quiebras privadas, cae la recaudación; (3) llega la crisis fiscal. Es lo que pasó en la Argentina entre 1989 (hiperinflación) y 2001 (deflación). Dolarizar es muy lindo—salvo cuando el dólar vuela. Ecuador lo está sufriendo ahora mismo. La conclusión es que no hay política anti-inflacionaria exitosa (a mediano plazo) sin un mínimo nivel de independencia judicial, libertad de prensa, y —en consecuencia— bajos niveles de corrupción. Dicho sea de paso, es así como Hong-Kong 'zafó' del ataque a las cajas de conversión en 2001.
(*) Andrew England: "Zimbabwe swaps hyperinflation for deflation with use of US dollar", Financial Times, 26 de enero de 2016. Disclaimer: en 1999 me sedujo brevemente la idea de dolarización; afortunadamente, mi entusiasmo duró poco tiempo.
_____________
[2]
Suiza
. Varios cantones suizos piden a los contribuyentes que no se apuren en pagar sus impuestos. ¿La razón? Las tasas de interés
negativas
de los bancos perjudican a las tesorerías regionales (*). Visto desde la Argentina, es el mundo al revés: ciudadanos apurados en pagar impuestos; una administración sin problemas fiscales; un costo del capital mínimo. La receta de este fenomenal éxito es conocida—contrapesos institucionales [
ver
]. Tuve el placer de trabajar varios años en un banco de inversión en Buenos Aires; cada vez que los clientes se entusiasmaban con una suba en el precio de los bonos locales, el jefe de mesa avisaba, con toda la razón del mundo: ¡ESTO NO ES SUIZA!
(*) Ralph Atkins: "Swiss canton tells taxpayers to delay settling bills", Financial Times, 11 de enero de 2016. ¿Cómo no recordar a Borges? [ver].
_____________
[3]
Índice de 'Rule of Law'.
Continúa el festival de índices de gobernanza. El
World Justice Project
publica el
Rule of Law Index 2015
(*). "Effective rule of law reduces corruption, combats poverty and disease, and protects people from injustices large and small [...] the law imposes limits on the exercise of power by the state and its agents, as well as individuals and private entities." Límites al ejercicio del poder: ahí está la clave. Seguramente volveré sobre este índice con más tiempo. Pero basta una rápida mirada a los
top-ten
para comprobar el íntimo vínculo entre
rule of law
(o estado de derecho) y
contrapesos institucionales
: 1. Dinamarca; 2. Suecia; 3. Noruega; 4. Finlandia; 5. Países Bajos; 6. Nueva Zelanda; 7. Austria; 8. Alemania; 9. Singapur; 10. Australia. Como es habitual, Europa lidera.
(*) World Justice Project: Rule of Law Index 2015.
______________