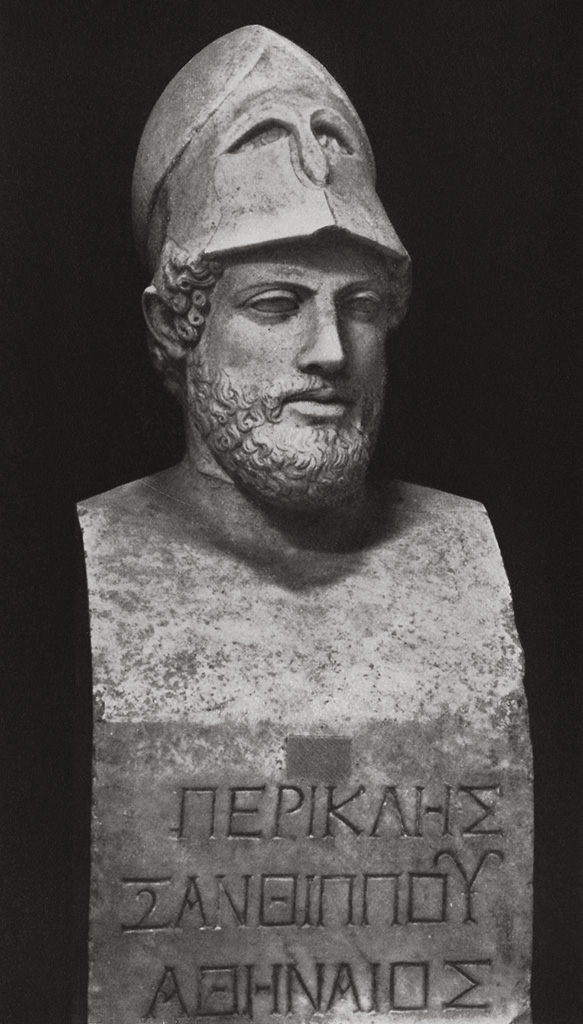 AM |
@agumack
"...un nouvel équilibre entre le peuple et les élites" — Vincent Azoulay
Como siempre, estoy preparando mis clases y tengo poco tiempo para el blog. Por suerte ahora llegan diez días de descanso antes de las sesiones de verano. Acabo de terminar dos biografías de Pericles; las ví en
LA CENTRAL
y no dudé. Espero reseñarlas muy pronto. Esta tarde volví a LA CENTRAL y a
Alibri
—dos maravillas de esta ciudad— y ví más libros sobre Atenas y su democracia. ¿Qué está pasando? Esta es mi hipotesis. El deterioro en la calidad de las democracias —particularmente visible en la Argentina desde la crisis financiera de 2001, y en Occidente desde la caída de Lehman Brothers— está generando un enorme interés sobre la primera democracia, la del siglo V ateniense. Veo dos tipos de
approach
en quienes razonan seriamente sobre estos asuntos. (Descarto aquí a los economistas pseudo-'libertarios' que desconocen la naturaleza del poder político, y a los que creen que todo es cuestión de
inflation targeting
).
* * *
Algunos enfatizan el peligro del desliz demagógico
à la
Chávez-Kirchner, o
à la
Putin-Erdogan. Son, digamos, los
Tocquevillianos
[
ver
]. La solución que ofrecen consiste en plantear contrapesos al poder ejecutivo, reforzando la independencia judicial y la libertad de prensa. Otros, acaso más a la izquierda, identifican a las
élites
como la fuente de todos los males; desean profundizar el carácter democrático de las instituciones, dando más poder al
demos
. Son los
Painistas
(por Tom Paine). La vida de Pericles, íntimamente relacionada con la democracia de Atenas, proporciona mucho material para el análisis. Algunas de las (espinosas) preguntas planteadas: ¿Es inevitable el desliz demagógico de las democracias? ¿Es el libre-cambio un 'relato' del imperialismo? ¿Puede haber innovación y prosperidad sin democracia? ¿Cuanto importa la retórica, cruelmente ausente en Mauricio Macri? ¿Puede imperar la ley si las autoridades no rinden cuentas de su actuación? ¿Lleva la democracia a una explosión insostenible del gasto público? Más ideas y comentarios pronto ...
- Vincent Azoulay.
Périclès
.
La démocratie athénienne à l'épreuve du grand homme.
Paris: Armand Colin, 2nda edición, 2015 [
ver
] [
reseña
] [
reseña
] [
VIDEO
]. ¡Leído! ¡Reseña pronto en este blog!
- Loren J. Samons II.
Pericles and the Conquest of History. A Political Biography
. Cambridge University Press, 2016 [
ver
] [
reseña
]. ¡Leído! ¡Reseña pronto en este blog!
- Paul Cartledge.
Democracy. A Life
. Oxford University Press, 2016 [
1
;
2
] [
clase
].
- Edith Hall.
Introducing the Ancient Greeks. From Bronze Age Seafarers to Navigators of the Western Mind
. W. W. Norton & Co, 2015 [
ver
] [
Edit Hall
].
- Thomas N. Mitchell.
Democracy's Beginning. The Athenian Story
. Yale University Press, 2015 [
ver
] [
reseña
]
- Eric W. Robinson.
Democracy beyond Athens. Popular Government in the Greek Classical Age
. Indiana University Press, 2015 [
ver
].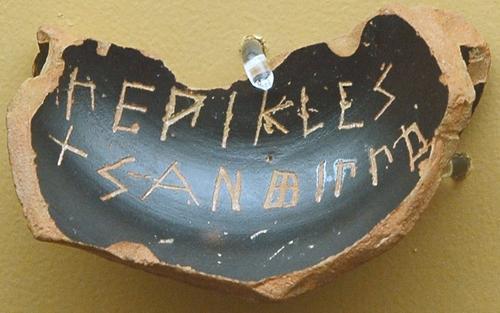 ____________________