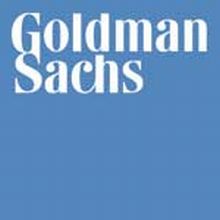 EL FACTOR 'MICRO'
"Weaknesses in risk governance will continue to exert downward pressure on ratings" — Moody's
Por AM
Una de las ideas más revolucionarias de este blog (así lo espero) es el estudio de la relación entre el costo del capital y el imperio de la ley — en especial la independencia judicial. He presentado muchísima evidencia [
ver
], aunque me reservo los números para un largo ensayo o un libro. La idea molesta a muchos economistas
mainstream
, por una sencilla razón: desde John Stuart Mill —quien da por
supuesto
el orden liberal basado en la estabilidad de la propiedad— esta relación desaparece de los libros de texto. Desde entonces nunca formó parte del repertorio tradicional de la profesión.
¡Pero es la clave para comprender la Argentina! (Y los demás países 'emergentes').
Esta idea también tiene un costado 'micro', sobre el cual escribí en varias oportunidades. La gran crisis financiera de 2007-2008 lo puso de relieve. Se trata del problema de gobernanza dentro de las entidades financieras. Mientras una pequeña clique manejaba de manera cuasi-despótica a Merrill Lynch y a Citigroup, Goldman Sachs mantenía un riguroso sistema de controles a través de sus operaciones de back-office, que tenían tanto poder dentro de la organización como el business propiamente dicho. Para realzar el prestigio de este sector dentro del banco, Goldman Sachs lo bautizó The Federation.
Si le interesan estas ideas, no se pierda este informe de Moody's sobre Governance Risk en los grandes bancos estadounidenses (*). Este riesgo es ahora un factor importante en la determinación del rating crediticio. ¿Y qué se necesita para mejorar los ratings, es decir, para BAJAR EL COSTO DEL CAPITAL? Lo adivinó — frenos y contrapesos, o checks and balances: "Moody's believes that strong checks and balances to a financial firm's management, provided by the board, are an important rating consideration". ¿Y cuál es la clave de este sistema de frenos y contrapesos? También lo adivinó: la INDEPENDENCIA de los comités de crédito.
Como diría un abogado en una serie norteamericana: No further questions, your honor.
__________