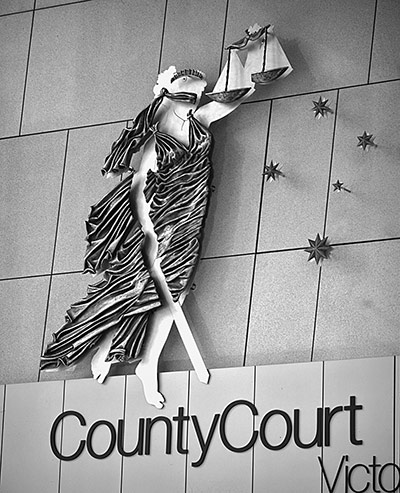 CORRESPONDENCIA LITERARIA No. 9
Libros vistos — Amsterdam, Barcelona, Leiden, París
- Toby Wilkinson.
The Rise and Fall of Ancient Egypt
(Londres: Bloomsbury, 2011)
[
web
] [Michiko Kakutani: "
Abrupt Regime Change in Egypt Is Nothing New. Just Ask Thutmose III
", The New York Times].
Esta historia del Egipto antiguo —universalmente recomendada— llega a pocas semanas del derrumbe del 'faraón' Hosni Mubarak. ¡Qué buen
timing
! Wilkison afirma que Egipto construyó el primer Estado-nación de la historia. (Francis Fukuyama no estaría de acuerdo: ese honor corresponde a China). Egipto o China, el punto es el mismo: un Estado fuerte puede generar enormes logros en materia de civilización — pero también durísimas condiciones de vida para la mayoría de los habitantes. "Arguing that the ancient Egyptians 'invented the concept of the nation-state that still dominates our planet,' Mr. Wilkinson writes that the country's earliest kings not only formulated and harnessed traditional tools of leadership — like using ideology and ceremony to unite a disparate population and bind it to the state — but also used more malign instruments like police surveillance, xenophobia and the brutal repression of dissent to cement their power". En el fondo, sigo impactado por la 'consigna' de mi lectura de Fukuyama: ni anarquía, ni dictadura — la solución es un Estado fuerte, pero sujeto a un "rule of law" y
accountable
a sus ciudadanos.
______________
- Judith Resnik & Dennis Curtis.
Representing Justice. Invention, Controversy, and Rights in City-States and Democratic Courtrooms
(Yale University Press, 2011)
[
web
] [
Capítulo 1
].
Para el historiador holandés Johan Huizinga, una buena ilustración valía más que muchas páginas escritas. Él mismo solía reproducir sus propios dibujos en sus libros. Algo parecido sucede cuando uno intenta explicar el imperio de la ley y la independencia judicial. (Ambrogio Lorenzetti es el maestro indiscutido en esta materia:
ver
). El capítulo 1 de este volumen dedicado a la arquitectura de la Justicia reproduce fotos de esculturas sobre la figura de la Justicia. Casi todas la representan como una figura femenina con una espada y una balanza en las manos, y con los ojos vendados."Justice imagery has been used in government buildings and in representations of political personages in magazine articles, newspapers, adverstisements and cartoons. These various deployments all rely on the fact that
we can read them
". En el fondo, la representación de la Justicia ilustra precisamente el ideal de un Estado fuerte (la espada), pero sujeto al imperio de la ley (la balanza y los ojos vendados).
_____________
- Lee Ambrozy.
Ai Weiwei's blog. Writings, Interviews and Digital Rants, 2006-2009
(Londres: MIT Press, 2011)
[
web
] [Jami Anderlini: "Ai Weiwei pays the price for China's insecurity", Financial Times].
Seguimos hablando de artistas. Ai Weiwei es una especide de Voltaire chino. Su arresto ilustra bien el dilema de las autoridades. Por un lado, desean a toda costa fortalecer la imagen de la estabilidad que proporciona el sistema de partido único. Por otro lado, necesitan crear 20 millones de puestos de trabajo por año para mantener su legitimidad. ¿Pueden lograrlo arrestando a artistas? ¿Qué imagen reciben los potenciales inversores en lo referido al imperio de la ley y al cumplimiento de los contratos? [NO SE PIERDA ESTE
VIDEO
]. Ai Weiwei admite que hay mucha libertad en China, pero critica duramente la ausencia de independencia judicial y la censura [
ver
]. Él lo está sufriendo en carne propia. Jamil Anderlini explica bien la situación. No hay un gran sentido de inseguridad en China en lo referido a robos, asaltos, secuestros. Sin embargo, el 73.5% de la población se define como
vulnerable
: "At the heart of this insecurity is the understanding that China, just as it has been for millenia, is ruled by individuals who make use of weak institutions, including the legal system, to achieve their own objectives".
Recursos. [
New York Review of Books
] [
Claremont Review of Books
] [
Reseñas Frenos & Contrapesos
] [
@nytimesbooks
] [
Revista de Libros
] [
London Review of Books
] [
Pierre Assouline
] [
Harvard University Press
] [
Yale University Press
] [
The Atlantic Books
] [
Foreign Affairs
Books
] [
The William & Mary Quarterly
] [
AHR
] [
MIT Press
] [
The University of Chicago Press
].
_______________