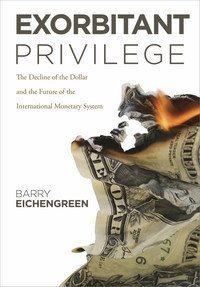 CORRESPONDENCIA LITERARIA No. 11
Libros vistos — Amsterdam, Barcelona, Leiden, París
- Lluís Pastor.
Funiversity. Els mitjans de comunicació canvien la universitat
(Barcelona: Editorial UOC, 2011)
[
video
] [Francesc Canosa Farran: "
Divertim-nos fins a aprendre
", El País].
Lo dije en una entrada reciente sobre mis clases en la Universidad de Leiden: los estudiantes quieren video y entretenimiento [
ver
]. Intuyen que pueden sacar mejor provecho de su 'capacidad emocional' para aprender. Lluís Pastor, Director de los Estudios de Ciencias de la Comunicación y de la Información de la Universitat Oberta de Catalunya,
argumenta
que no estamos en la era de la información, sino en
la era del entretenimiento
: "Yo creo en una universidad y debates apasionantes. Una universidad divertida. Creer que el conocimiento surge a partir de conferencias de profesores no es la solución para la universidad del siglo XXI. Y tengo claro que los estudiantes se acercan al mundo a través de los medios de comunicación. Los medios de comunicación son nuestra ventana al mundo. Pero los medios también son la ventana a nuestras emociones. Esta es la realidad a la cual la universidad continúa dandole la espalda". El video (en catalán) ilustra bien la pasión del Sr. Pastor.
_________________
- Barry Eichengreen.
Exorbitant Privilege. The Rise and Fall of the Dollar and the Future of the International Monetary System
(New York: Oxford University Press, 2011)
[
ver
] [
reseña
] [
video
]
La crisis económica de 2007-2009 refleja el clásico problema del dólar como moneda internacional de reserva: si bien permite el desarrollo de una exitosa periferia exportadora (Alemania Occidental y Japón 1945-1971; China 1978-2008), también lleva a un sobre-dimensionamiento del mercado crédito en el país emisor (Estados Unidos), con el consecuente 'boom' especulativo [
ver
]. ¡Siempre termina en crisis financiera! Jacques Rueff, el principal asesor económico de Charles de Gaulle, se refería al dólar como el "exorbitante privilegio" de los Estados Unidos: es la expresión que inspira el título del libro. Barry Eichengreen argumenta que el dólar no tendrá en el futuro el papel dominante que tuvo en décadas pasadas. Pero la anunciada muerte del
greenback
es, por el momento, una fantasía: "With the rise of China, India, Brazil and other emerging economies, America no longer towers over the global economy. It follows that the dollar will not be as dominant. But this does not mean that the coming changes will necessarily be sudden and dire--or that the dollar is doomed to lose its international status".
Recursos. [
New York Review of Books
] [
Claremont Review of Books
] [
Reseñas Frenos & Contrapesos
] [
@nytimesbooks
] [
Revista de Libros
] [
London Review of Books
] [
Pierre Assouline
] [
Harvard University Press
] [
Yale University Press
] [
The Atlantic Books
] [
Foreign Affairs
Books
] [
The William & Mary Quarterly
] [
AHR
] [
MIT Press
] [
The University of Chicago Press
].
____________________