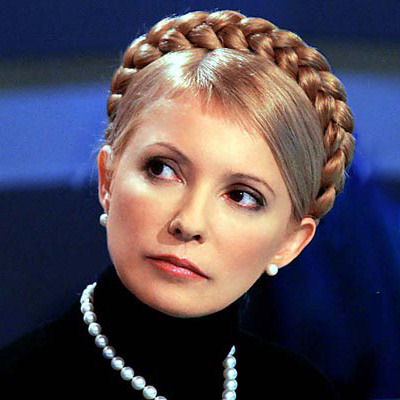 COSAS VISTAS ...
"A Bolsa é pra você!" — BM&FBovespa
Por AM
-
Tymoshenko
. Julia Tymoshenko, ex-premier de Ucrania, acaba de ser condenada a 7 años de prisión. Me gusta Tymoshenko; en plena crisis de 2008, escribió un magnífico artículo en el
Financial Times
, solicitando una línea urgente de
currency swaps
del ECB. La nota mencionaba ideas como el
flight-to-quality
y la demanda de euros en su país. (Es lectura obligatoria en mis clases). Gideon Rachman culpa a la UE por su no-asistencia [
ver
] (*). Al final, el país cayó en manos de una banda de oligarcas pro-Rusia. No está demás recordar que el hombre de confianza del presidente Yanukovich es un tal Valery Khoroshkovsky — un
business tycoon
responsable (según el
Financial Times
) de
appointing and firing judges
y de controlar los medios de comunicación [
ver
]. Ya vemos por dónde va la cosa: justicia y banco central politizados, prensa libre amenazada, corrupción, desconfianza sobre la moneda, altas tasas de interés. ¿SUENA CONOCIDO?
(*) El Sr. Rachman desarrolla la idea del imperio de la ley vía incorporación a una unión: "That would have given a big boost to the rule of law in Ukraine because -as many of the countries of Central Europe discovered- the process of applying to join the EU is, in itself, a powerful driver of internal political and economic reform".
_____________
-
Bolsas BRICs
. Seis Bolsas de países BRICs anuncian una alianza de "cross-listing" de contratos de futuros y opciones sobre índices bursátiles: Hong Kong Exchanges & Clearing, BM&FBovespa, National Stock Exchange (India), Johannesburg Stock Exchange y dos Bolsas rusas (Micex y RTS) [
ver
]. Inversores de cualquiera de estos países podrán operar en los demás en su propia moneda — por ejemplo, en São Paulo se podrá 'shortear' la Bolsa de Hong Kong en ...
reais
. ¿Qué está sucediendo? Todos estos países intuyen que sus monedas mantendrán un tono firme por ... décadas. No tienen más remedio que abocarse a abaratar el costo del capital. Es interesante notar la ausencia de la Bolsa de Comercio de Buenos Aires. Esto muestra hasta qué punto el futuro del peso argentino está ... cantado.
[Jeremy Grant: "Six emerging-market exchanges combine in cross-listing alliance", Financial Times]
_____________
-
George Washington, lector de Raynal
. George Washington era un entusiasta lector de la
Historia de las dos Indias
, el gran
best-seller
del siglo XVIII escrito por Guillaume-Thomas Raynal con la colaboración (entre otros) de Denis Diderot. Fue La Fayette quien se lo aconsejó. La Biblioteca del Congreso de los Estados Unidos tiene el manuscrito de 26 páginas de notas de lectura [
ver
]. No conozco ningún biógrafo de Washington que lo haya mencionado. El otro día logré comprobar que el texto utilizado por el General es la traducción de J. Justamond, publicada bajo el título
History
of the Settlement and Trade of the Europeans in the East and West Indies
. Londres: T. Cadell, 1777 [
ver
]. A notar, de la pluma de Washington, esta frase característica del humanismo comercial de Raynal: "Commercial states have civilized all others". Me encanta la erudición, y más ahora que Google y Google Books la han democratizado.
__________