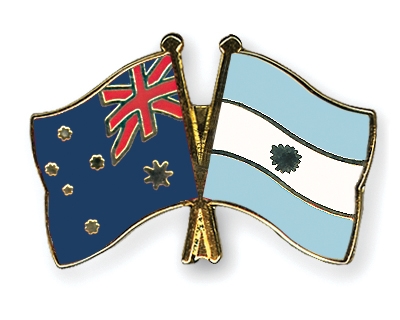 AM |
@agumack
"Australia has been a natural counterpoint to Argentina"

—

Miguel Braun
Buena nota de Miguel Braun (
@braunmi
) para el
Buenos Aires Herald
(*). Ésta es la parte que más me gustó: "One of the areas in which differences are especially noteworthy and relevant is the financial sector. Domestic credit in Argentina is only 18.5% of GDP and a whopping 123.3% in Australia. Capital markets are not relevant in Argentina: market capitalization of publicly traded companies is only 7.3% of GDP in Argentina and 84.6% in Australia. The financial sector and capital markets are a particularly important area because credit leverages opportunities and growth by transforming savings into investment".
* * *
¡Excelente! Sólo agregaría un intento de explicación sobre estos puntos (que el Sr. Braun no propone), basado en la diferencia que
verdaderamente importa
entre Australia y la Argentina: la seguridad sobre la vida, la libertad y las posesiones. Porque no estamos frente a un problema de política económica, sino de arreglos institucionales. Charles de Gaulle decía que la economía era para gente "sin talentos", y que lo verdaderamente difícil e importante era la política internacional. Algo parecido pienso con respecto a la economía y las instituciones. Lo que verdaderamente importa —si queremos que fluya el crédito y que disminuya el costo del capital— son conceptos mucho más difíciles de implementar que una simple 'batería' de anuncios económicos.
¿Cuáles son estos conceptos? La seguridad sobre el
tenure
de los cargos de jueces y de gobernador del banco central [
ver
], los precedentes como fuente formal del derecho, las garantías en materia de libertad de prensa, etc. Vea las posiciones relativas de los dos países en el
Índice de Contrapesos
y todo esto le quedará más claro.
(*) Miguel Braun: "Revisiting the Argentina-Australia comparison", Buenos Aires Herald, 19 de octubre de 2013.
___________