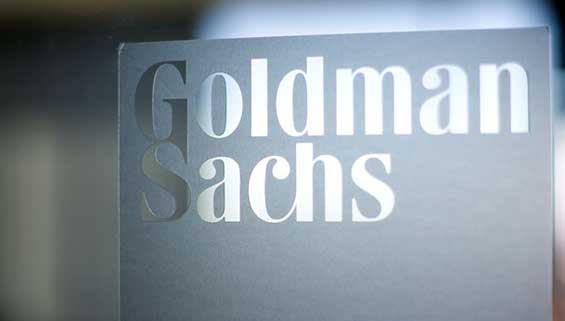 AM |
@agumack
"Russia scored weakly on a number of governance factors" — RobecoSAM
Estoy prestando cada vez más atención a los desarrollos en el campo de ESG — Environment, Social, Governance. Al principio me parecía una moda destinada a desaparecer con la rapidez de un slogan cualquiera. Ahora lo veo como el concepto destinado a rescatar la idea más importante jamás formulada por las ciencias sociales: el equilibrio político. ESG es un digno heredero de la obra de gigantes de la ciencia política como Platón, Polibio, Maquiavelo, Montesquieu y John Adams.
* * *
La idea me vino al explicar en clase el fenomenal ejercicio de
brand repair
del banco de inversión Goldman Sachs. Tras los escándalos generados por la C
ollateralized Debt Obligation
"Abacus" y por la condena por
insider trading
de un miembro del directorio, Goldman Sachs optó inicialmente por mantener su imagen, deliberadamente indefinida, de gran "tiburón" de Wall Street. Pero su reputación continuó cayendo a lo largo de 2010 y 2011. A finales de 2011, la decisión estaba tomada: el CEO Lloyd Blankfein pilotearía un drástico
re-branding
en la dirección de ... ESG.
Vale la pena dar una mirada a las iniciativas del banco en materia de ESG (puede ver la
página web
, o las cuentas de Twitter
@GoldmanSachs
y
@GS10KWomen
). La sensación es que, con el tiempo,
todas
las actividades del banco tendrán un trasfondo ESG: recomendaciones de bonos soberanos, emisión de títulos de empresas (gobernanza 'micro'), política de empleo (ver la increíble
iniciativa
a favor de LGBT: Lesbian, Gay, Bisexual and Transexual),
risk management
(directores independientes, prestigio de
The Federation
dentro del grupo, etc.)
Ya he mencionado en este blog dos recientes intentos de sistematizar el análisis de riesgo soberano con criterios de ESG (*). El
RobecoSAM Country Sustainability Ranking
[
ver
] incluye indicadores de salud institucional como Policy Risk, Rule of Law, Accountability — además de la independencia del banco central. Recientemente
llamé la atención
sobre la advertencia de Standard & Poor's a Turquía: deshacer la independencia del banco central equivale a una "unanticipated erosion of institutional checks and balances and
governance
standards" que puede llevar a una menor calificación.
¡ESG en acción!
Los criterios de
Environment-Social-Governance
son un digno sucesor del pensamiento político clásico porque enfatizan la idea de lo sostenible (
sustainability
). Es exactamente lo que John Adams pensaba sobre el sistema político: sin contrapesos institucionales, un régimen político está destinado a colapsar. ESG propone una idea parecida, pero formulada en un lenguaje moderno, a tono con las preocupaciones de los jóvenes en materia de sociedad y medio ambiente. Espere ver más entradas sobre ESG en este blog.
(*) Lise Moret & Pascal Sagnier: "Sovereign Debt Investment: ESG Framework and Applications", Axa Investment Managers, enero de 2013. Ver también Ellen Keleher: "Investors apply ESG to assess bond risks", Financial Times, 11 de febrero de 2013.
_______________