AM |
@agumack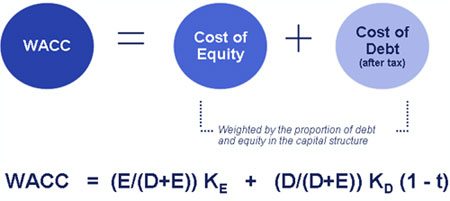 "Abenomics has hit escape velocity" — Leo Lewis
Uno de los pilares de las reformas económicas introducidas en Japón por el primer ministro Shinzo Abe es el código de
corporate governance
: cómo lograr que las empresas respondan mejor a los intereses de los accionistas. El tema es fascinante por sus paralelos con la ciencia política. Se trata de ofrecer contrapesos al accionar del 'management' —sin restarle la necesaria autoridad ejecutiva— para disminuir el riesgo y bajar el costo del capital. Lo mismo sucede a nivel macro: solo un gobierno con justicia independiente, prensa libre y banco central independiente puede contar con bajas tasas de interés y abundante crédito. En Japón, el referendum por Brexit ha reforzado la expectativa bajista sobre las tasas de interés. En una excelente nota para el
Financial Times
, Leo Lewis analiza desde Tokio el vínculo entre las reformas de
corporate governance
, el impacto de Brexit y el costo del capital (*).
* * *
La idea es sencilla. Dado el bajísimo costo de la deuda y el escenario bursátil relativamente deprimido, las empresas tienen una excelente oportunidad para emitir bonos y recomprar sus acciones en el mercado. De esta manera, reemplazan costoso capital accionario (
equity
) por deuda. El resultado es una baja en el rendimiento promedio (ponderado por las proporciones de
equity
y deuda) esperado por los inversores (WACC). Las compañías pueden aceptar más proyectos de inversión—al tiempo que sube la cotización de sus acciones en la Bolsa. En un sencillo modelo de valuación en crecimiento estable:
Valor de la Firma = FCFF / (WACC - g)
(FCFF es
Free Cash Flow to the Firm
en el período subsiguiente, y
g
es la tasa de aumento de largo plazo de FCFF). La baja del WACC se traduce en un mayor valor de la firma; aunque el stock de deuda aumenta, el valor de las acciones sube. Todo el mundo (o casi) sale ganando. Lewis concluye: "In this area, at least, Abenomics has hit escape velocity". Para mí, la lección es clara—los asuntos de gobernanza constituyen el núcleo del problema del costo del capital, y por lo tanto de la prosperidad, inversión y empleo. De la nota de Leo Lewis:
This, says Goldman Sachs strategist Kathy Matsui, is what the Abe push for better corporate governance has quietly achieved: managements have spent the past three years being righteously hammered by investors over their cost of equity, and the message has finally sunk in. As interest rates in Japan have hit their lowest point, chief financial officers are now forced to measure t

he cost of equity

as opportunity cost against the ultra-low cost of debt.

With the Topix where it is now — down nearly 19 per cent since January — many companies may take this as the perfect time to retire some equity. Many already have. 2015 was a record year for share buybacks in Japan, with ¥5.1tn spent on them. By the end of June this year, Japanese companies had already announced another ¥4.2tn worth. Conservative estimates are that, by the end of 2016, buybacks could hit ¥7tn.
(*) Leo Lewis: "Despite upper house win, Abenomics has still a long way to go", Financial Times, 11 de julio de 2016.
____________________