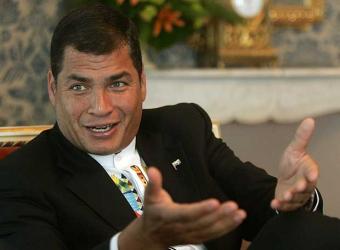 CUADERNOS DE DAVILA [11] (*)
Breves comentarios sobre Frenos & Contrapesos
Por AM
-
¡España está salvada!
Tengo un criterio —mitad en broma, mitad en serio— para determinar si un país se dirige a largo plazo a una situación de paz y prosperidad o de pobreza e inseguridad. Las librerías deben tener
en el idioma local
los dos siguientes libros: las
Historias
de Polibio y el
Espíritu de las leyes
de Montesquieu [
ver
]. Si los tienen, el país en cuestión está a salvo, porque significa que hay interés por el gobierno mixto, el equilibrio de poderes y la independencia judicial. (Nota: estos libros brillan por su ausencia en Buenos Aires). Me complace anunciar que España 'zafará'. En la FNAC de l'Illa en Barcelona vi las siguientes maravillas: (1) la
Historia de Roma
de Polibio, con traducción del griego clásico de José María Candau Morón (Alianza Editorial, 2008) [
ver
]; (2)
Del Espíritu de las leyes
, con excelente traducción de Mercedes Blázquez y Pedro de Vega y (muy buena) introducción de Enrique Tierno Galván (Madrid: Tecnos, 6ta. edición, 2007) [
ver
]. Ahora lo único que falta es ver a Polibio y a Montesquieu traducidos al
català
.
-
¿Porqué hay tanta pobreza en Ecuador?
Imperdible
nota
de la revista
Fortune
sobre el sistema 'legal' en Ecuador. En 1993 se abre un procedimiento en un tribunal de Manhattan contra Texaco a favor de indios ecuatorianos que solicitan reparaciones por daños ambientales entre 1965 y 1990. Pensando que el ejecutivo
pro-business
de entonces la favorecería, la compañía (ahora Chevron) acepta trasladar el caso a Ecuador. Pero los jueces actuales —temerosos del presidente Correa— han cambiado de bando. ¿Buena noticia para los damnificados? No necesariamente. El informe del experto 'independiente' (pide US$ 23 bn en compensaciones) contiene tanta evidencia de fraude, que todo el proceso parece una farsa. Algunas 'perlas' involuntariamente proporcionadas por Steven Donziger, el abogado estadounidense de los damnificados:
(1) ¿Defectos en el argumento legal? No importa, esto es Ecuador: "Hold on a second, he says. This is Ecuador ... You can say whatever you want and at the end of the day, there's a thousand people around the courthouse, you're going to get what you want. Sorry, but it's true." Later he adds, "Because, at the end of the day, this is all for the court just a bunch of smoke and mirrors and bullshit. It really is"; (2) Filmado en cámara, Donziger intimida a un juez: "This is something you would never do in the United States, Donziger tells the camera, but Ecuador, you know, this is how the game is played. It's dirty". In an outtake he then adds, "this would never happen in any judicial system that had integrity". He speculates that Chevron must have bribed the judge to win the order in the first place. "I believe they have paid him, and paid the secretary, probably a hundred bucks. It doesn't cost a lot".
A hundred bucks! ¡Cien dólares! Comentario de un juez estadounidense: "If such conduct does not amount to fraud in a particular country, then that country has larger problems than an oil spill." ¡Bingo! Con semejante sistema 'legal', no puede haber confianza alguna sobre el cumplimiento de los contratos. Y no es difícil deducir que los ecuatorianos tienen una enorme proporción de sus activos fuera del país. El costo del capital, amigos, el costo del capital.
(*) Arrigo Caterino Davila (1576-1631) es el autor de Dell'istoria delle guerre civili di Francia [
ver
]. John Adams se inspiró parcialmente en Davila para sus Discourses on Davila.